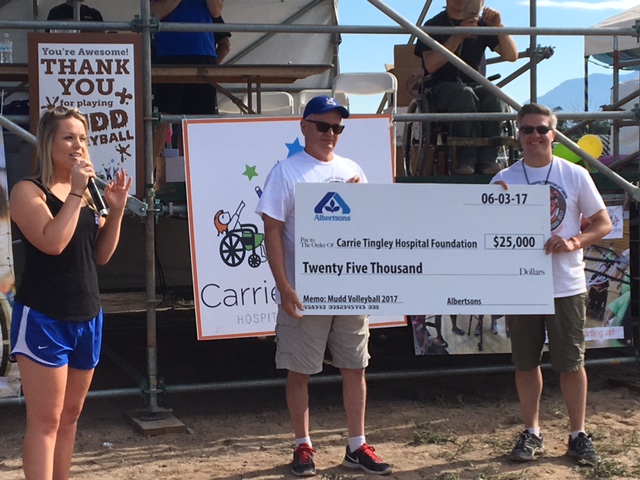 Getting Muddy for the Kids We Serve
Albertsons Market carried on the tradition of serving as the title sponsor for the Carrie Tingley Hospital Foundation's Mudd Volleyball Tournament in 2017. More than 8,000 team players came together at the 23rd annual tournament in Albuquerque.
Much more than a sponsorship, Albertsons Market stands together with the Foundation that strives to assist families with their medical and daily living needs and also offesr long-term assistance, education and programs through funding for research scholarships and quality of life programs such as a summer wheelchair sports camp and scholarships for therapeutic horseback riding and dance lessons.
In a shared mission, we believe that children with special needs should have the same opportunities as children who are typically developing.Those very families are among those we serve in our stores every day.